The OSG West-Friesland is on the road once more, on the way to the Western Front.
This is not just any trip, but one which is more important than ever in times of war in the world. With the guns of the Ukraine reverberating in their lives, our OSG pupils make a first stop at the IJzertoren, also known as the Tower of Peace.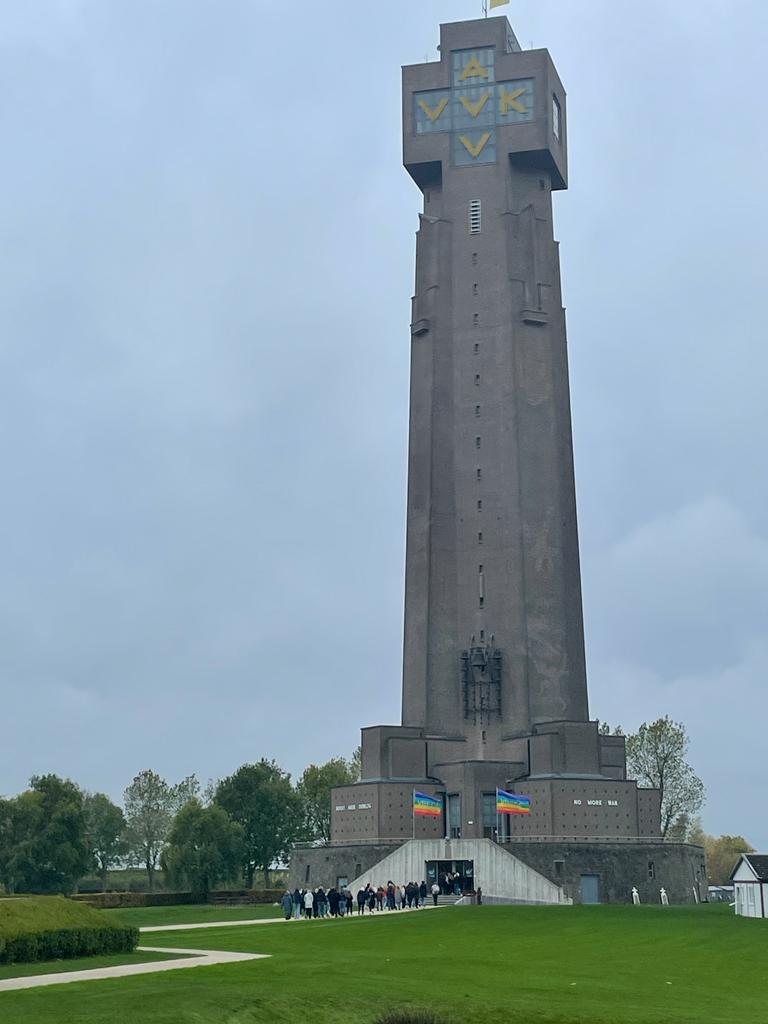 An inspiring start to a week full of citizenship, in which the war of 1914-1918 which cost so many young British; French and German boys their lives, the same age as our own pupils with us here in Ypres this week.
Poems
Pupils have prepared poems of their own, about war, in reaction to the First World War and the wars of their own day and age. The first Monday they have plenty of time to prepare their poem with help from their teachers in the hostel in Ypres. That is, of course, after they have watched their team Holland beat Senegal at footbal that evening!
Serious work, scratching out words and filling in blanks of their poem, with glad help from their English teachers. German, French and Dutch teachers are there too, to lend a hand and build literary bridges; and of course to recite a poem of their own in trenches and at memorials. This trip has always been a fruitful cooperation between History and English, but the OSG is broadening the scope of our combined curricula with the other languages.
And of course, it's plain fun too, for our pupils to break out of the classroom and to go into the field; to socialize once more after all these years of Covid.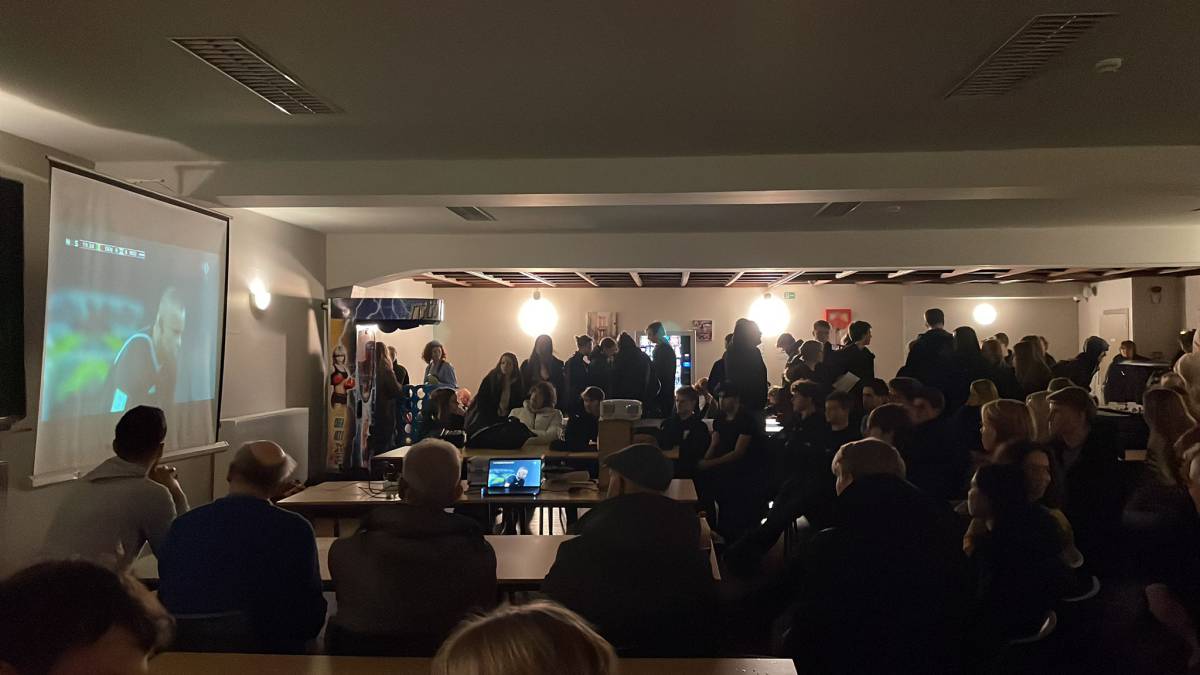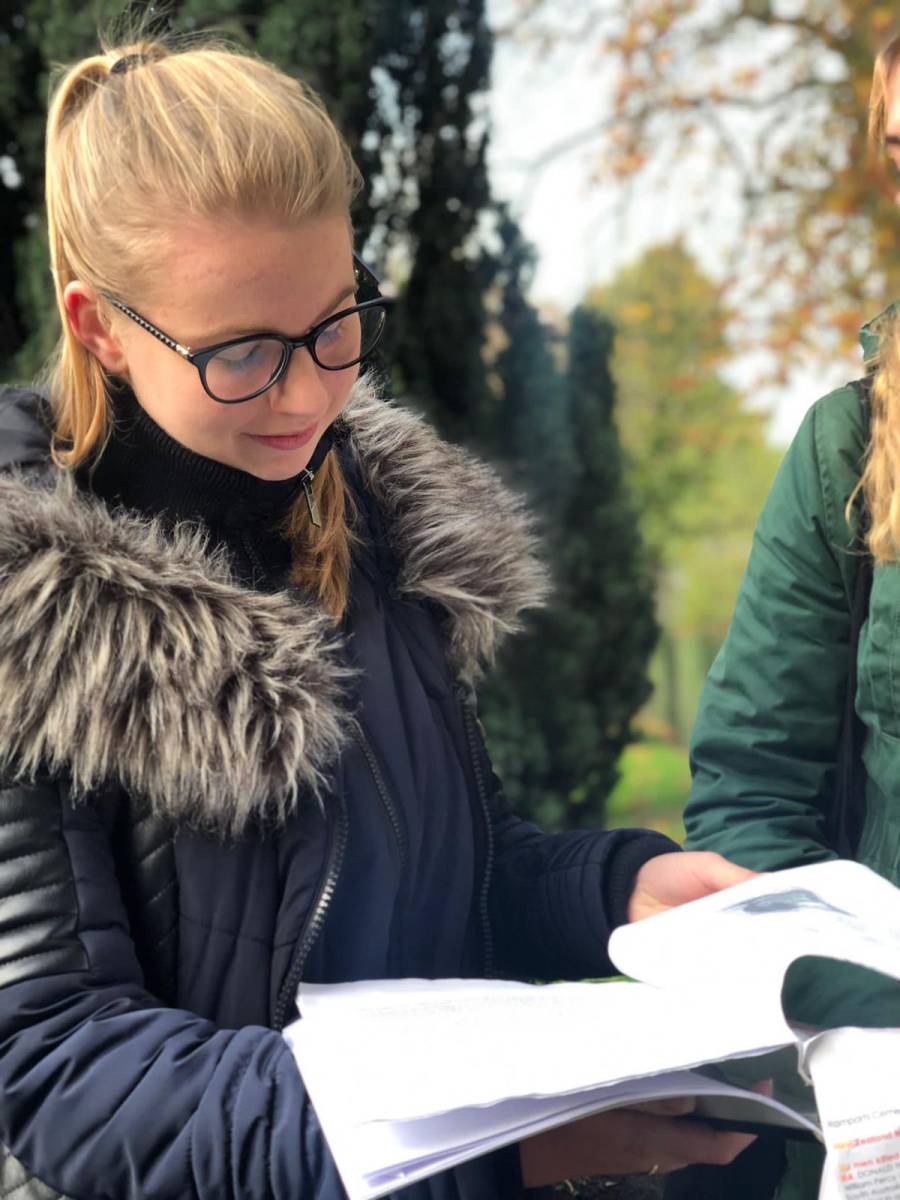 These pupils are a wonderful group, attentive, hard working and much deseverving education like this, making memories together and forming character.
Battlefields
Tuesday morning, a sunny walk around the ramparts of Ypres, and a visit to their first cememtery, which has an immediate and profound effect on our pupils. After Ypres, and it's rampart cemetery, we are of to the battlefields this day. And in luck too, for the weather despite the very bad prospects (rain, rain , rain) it was a fairy sunny day. Essex Farm is our first field stop, the place where the docter John McCrea, author of the famous poem In Flanders Field worked.
And where the grave of the 15-year-old Valentine Joe Studgwick lies, younger than any of our own pupils.
World's worst wound
After a few inspiring poetry recitals by our pupils which really moved their companions and their teachers, it is next up to Paschendaele Memorial Museum
Place of more than a million soldier deaths, this truly is one of the world's worst wounds, and yet our pupils take it in their stride, engaging with their surroundings, its tragic past and incorporating their own modern world war torn viewpoint.
Mr Salimi of the French deparment delivers a stunning recital of a French World War I poem.
This is Hill 62, battlefield that still remains like it was a century ago. Our student are really getting into the soldier vibe now, with brilliant poem recitals.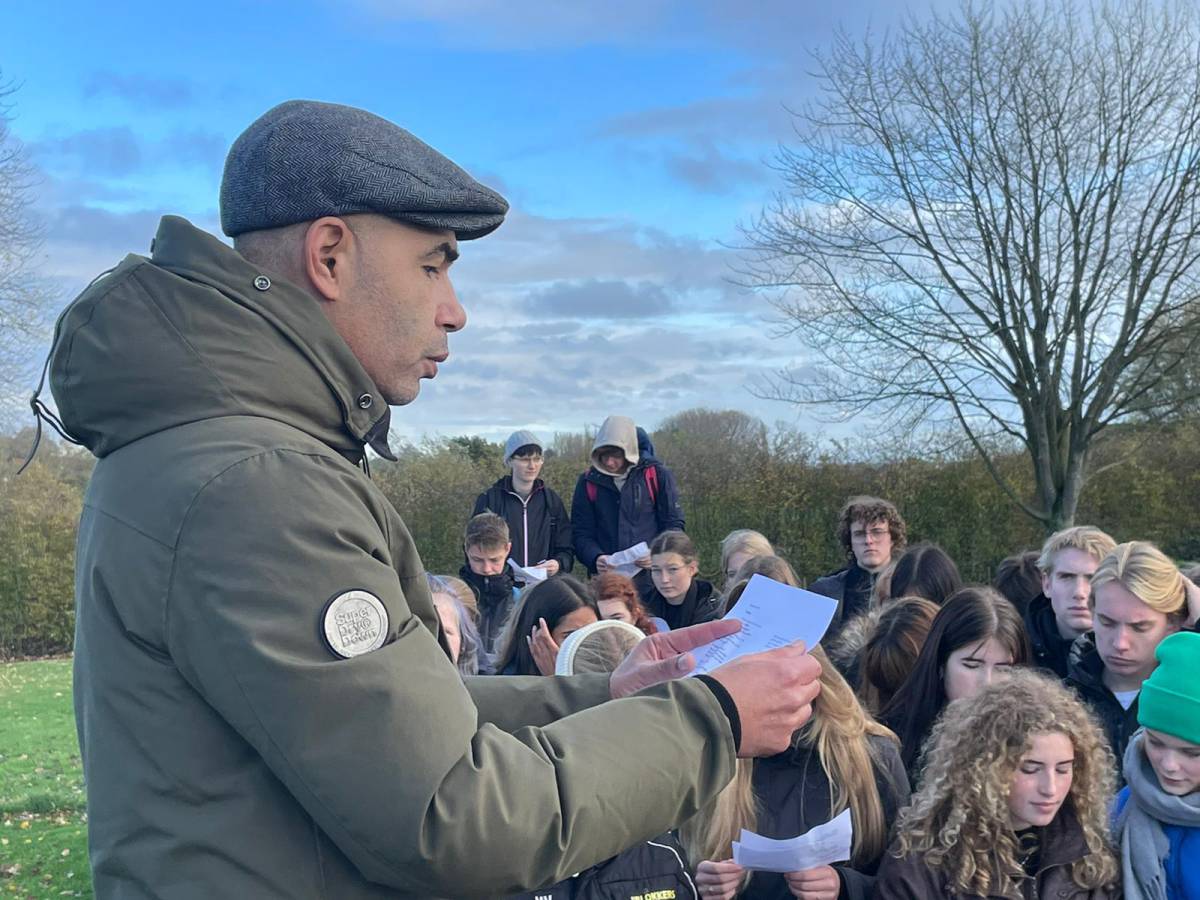 Bayernwald, our last stop of the day. As the sund goes down on this German fortress trench, we are almost ready to rest our weary heads as we trudge back through wind and drizzle to Ypres.